Air
A new generation of digital asset management tools for enterprise teams.
Air Labs was founded in 2017 by 2 Stanford grads with a track record of successful projects focused around streaming video. Early iterations of the platform focused on consumer experiences and limitless video storage, but the focus shifted to team collaboration around both video and photos.
I came aboard as first hire in March 2017 and immediately began a discovery process with the founders to figure out messaging and how we wanted to position the product. For months, we researched, sketched, and wrote before beginning to mock up what a more robust digital asset management app could look like, starting with onboarding and authentication.

As more React devs came on board, we collaborated to build a custom camera, asset galleries, and collections that used in-house transcoders, plus additional UIs for adding tags, description, and other metadata.

As we transitioned to an enterprise self-service model and picked up more users, we built out the web experience which included customized Boards for presentation, dashboards, and image recognition. With enterprise came the idea of team workspaces with membership management and granular permissions.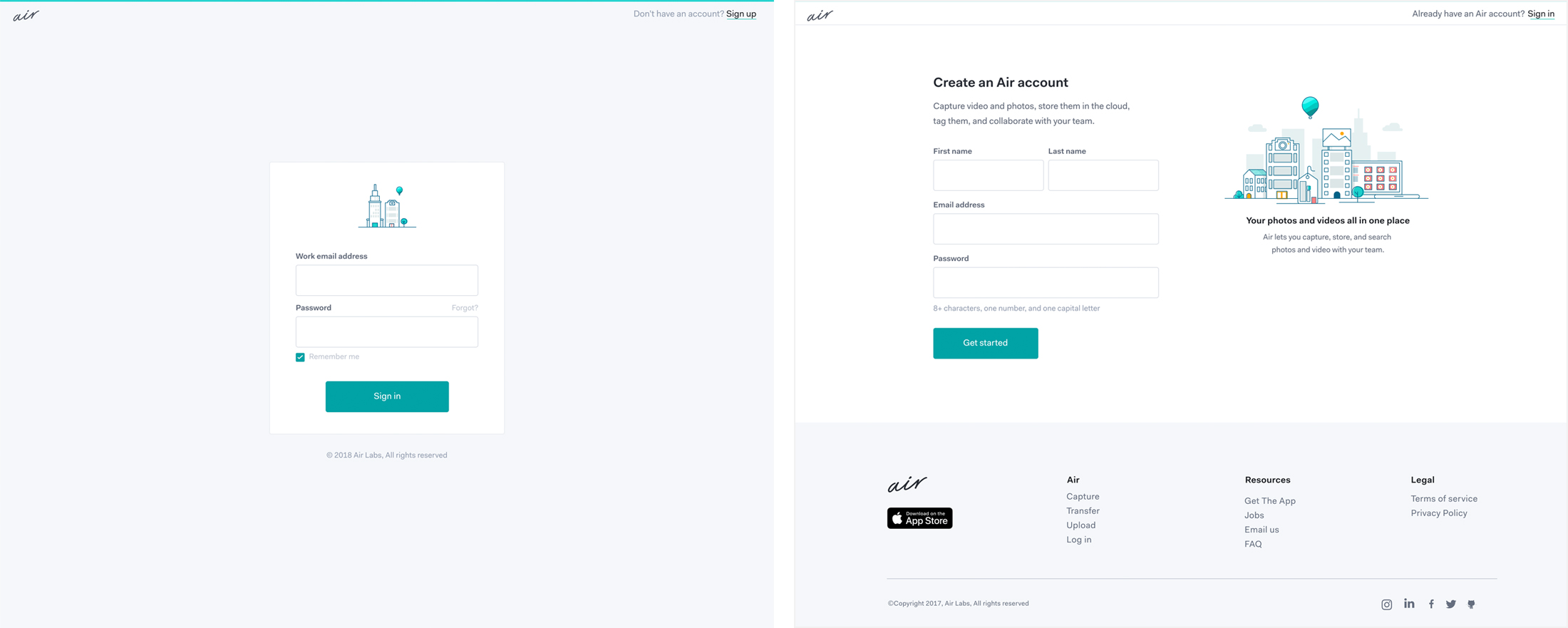 As designs matured, our design system became more codified and I focused on issues like process, vocabulary, and communication with dev teams so that the system could facilitate handoff more easily.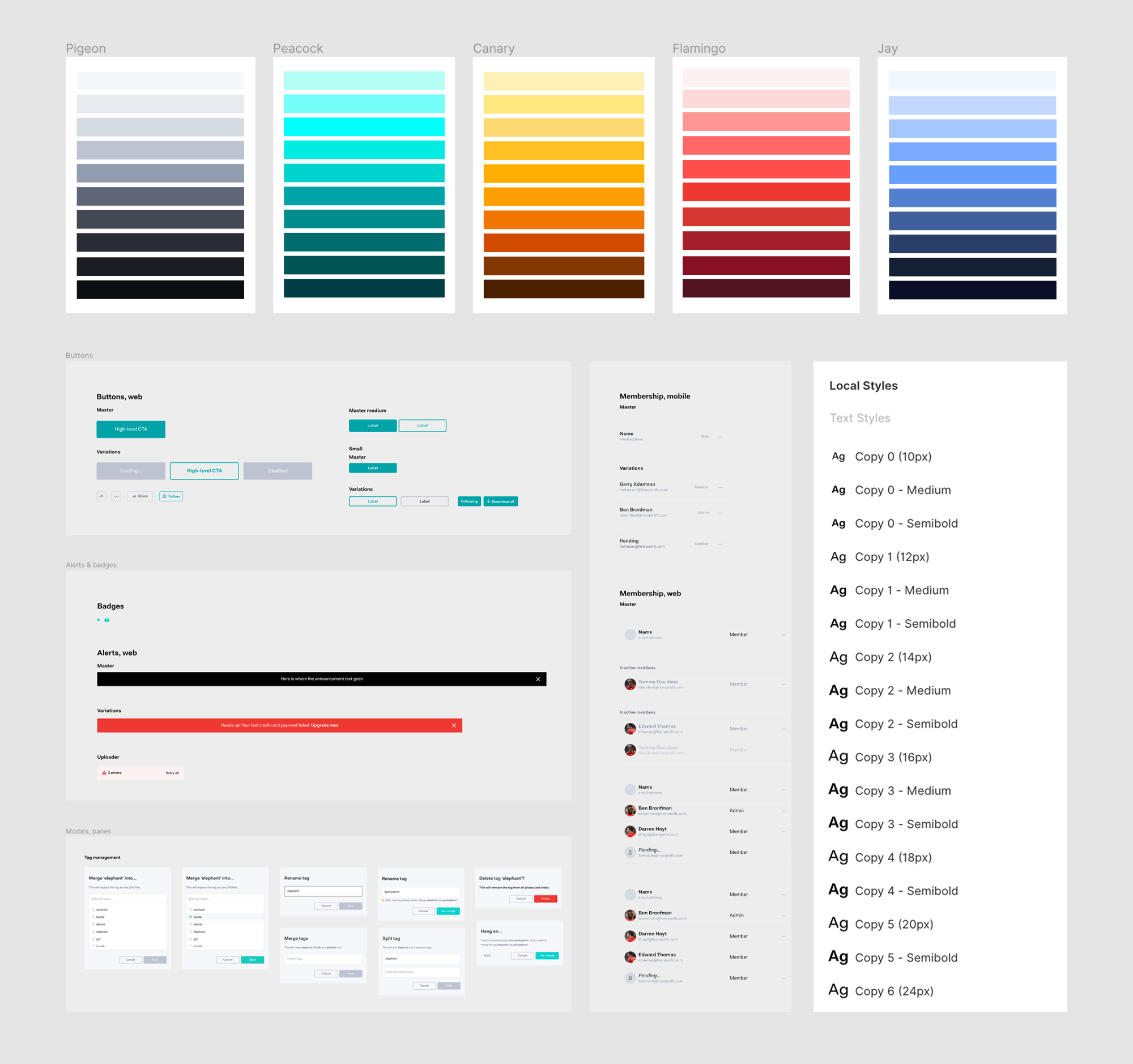 We also used Storybook to create public-facing documentation that defined everything from brand guidelines to writing voice, SVG icons, and common UI components with the goal of syncing Figma with Storybook and Github for more seamless deployment.